Nerd Nite East Bay #17: Pinball, Fusion, and Emergency Medicine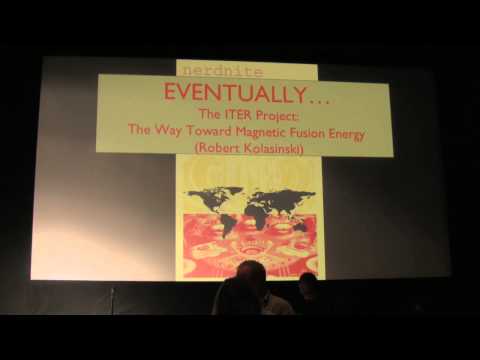 We ring in the the 90th day of the year and the 125th anniversary of the Eiffel Tower with three fantastic talks. First, Michael Schiess and Larry Zartarian from the Pacific Pinball Museum will touch on the technology, aesthetics, and historical context of the best coin-operated games ever. Then, Robert Kolasinski is back to deliver the talk we rescheduled during Nerd Nite #14 on missed on the largest and most promising international effort at producing fusion energy in the future. Finally, Shivani Garg Patel will tell us about surgery in the field.
DJ Ion the Prize, Rick, and Rebecca will Launch Those Geese.
Monday 3/31
Doors at 7 pm, show at 8
The New Parkway, 474 24th St, Oakland
(less than half-a-mile from the 19th St BART)
$8
All Ages
More details
Tickets
FB
g+

EARLY PINBALL ART by Michael Schiess and Larry Zartarian (Pacific Pinball Museum)
THE ITER PROJECT: THE WAY TOWARD MAGNETIC FUSION ENERGY by Robert Kolasinski
SOLVING AN UNKNOWN PROBLEM: GLOBAL SURGERY by Shivani Garg Patel